About Off Leash K9 Training
Norka Rodriguez, thirty-two year old trainer. Norka grew up in Chicago, but moved to the Milwaukee area at the age nineteen. Since a young age she has had a passion for animals in general and dogs in particular. As a child, she spent a great amount of time with a cousin who had a veritable zoo in his home. Anything from snakes, frogs, and turtles, to hedgehogs, hamsters and dogs inhabited his home. He took the time to teach Norka the ins and outs of handling small packs of dogs, giving her a taste of what would eventually lead to a career for her.
As a young adult Norka found an employment ad from a small, family business looking to hire dog handlers. After landing the job, she began to learn the correct way to handle large dog packs and read dog body language. The business being a dog training facility, Norka received her first taste of the professional dog training world. She quickly came to realize that training dogs was what she wanted to do as a career. Through hard work and unwavering dedication, Norka transitioned from dog handler to lead trainer at this facility during her four year tenure.
Then, Norka decided to take her training to the next level, at this point she joined the world renowned dog training business, Off Leash K9 Training.
If you are looking to make your dog amazing on and off leash, contact Norka today!
Dog Obedience Training
Off Leash K9 Training is known for the high level of obedience in real world environments; however, we also specialize in behavioral modification, nosework/detection, protection, service and therapy dog certifications, and K9 tracking training! Give your dog the professional dog training he/she needs to be a happy member of your household. Create a more comfortable environment for your family with an obedient dog.
Contact us to sign up for our Dog Training Program
If you are looking to maximizing your dog's natural abilities and have an obedient pet that you can control with ease, contact Nick White, Master Dog Trainer. Your privacy and pet's issues are protected. You are offered the utmost consideration to make sure your situation with your pet/s. Expert Training for all breeds, all ages, and all issues.
Get Started with: STEP 1
Pay for your desired Training Package below
STEP 2
Click the link to schedule lessons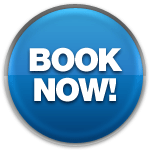 Book Appointment
***YOU MUST PAY FOR YOUR DESIRED TRAINING PACKAGE BEFORE SCHEDULING LESSONS***
**Email us at: [email protected] for more information about our Military/Emergency Services discount, and our Multiple Dog discount!