Joshua Wilson and his team are some of the most sought-after dog trainers in the industry. Based out of Hampton Roads, Virginia, what started out as a side hustle in his backyard has grown into a multi-location enterprise spread across multiple states. Combining his passion for dogs along with his experience in business, finance & real estate has allowed his team to create an unforgettable experience for their clients. Josh is married to his high school sweetheart Devin and has two children Logan & Kiki. They share their home with Charlotte, a Black Lab, and Rocky their Rottweiler.
Since starting training in January of 2014 his priority has been and always will be the health and well-being of your family pet. Josh has developed systems & processes that ensure your dog is in the best of care while training with us. Thousands of reviews and testimonials from clients later and the overwhelming theme of all of them is the comfort they took in knowing that their dogs were cared for, loved and treated with respect. Hearing from us DAILY, with pictures and videos of their dogs' progress and hearing from us immediately if something isn't going well. Throw on top of that world-class training and the results are tough to beat!
We are honored to have the opportunity to work with you and your dog and look forward to providing an exceptional, obedient & confident pup for your family.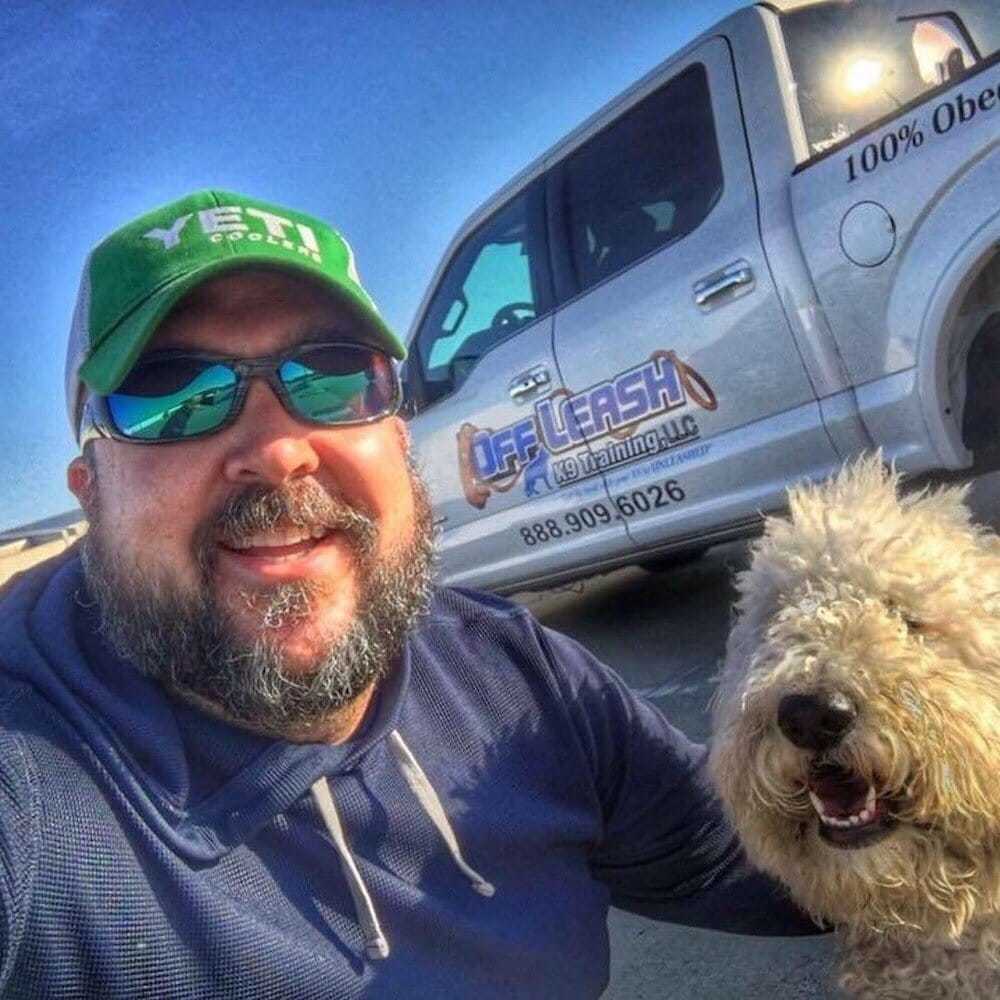 Katey: Owner and Operator
Katey is the Chief Operations Officer at our headquarters in Virginia and the proud Owner of OLK9 Milwaukee. She has seen all sides of the business, if you have a question, she has the answer! Katey couldn't imagine her life without Off Leash and loves helping our clients find the best training possible for everyone's favorite family member. From puppy issues to more serious behavior modification, she can help guide you to the best solution. When she isn't doing all things OLK9, she enjoys spending time with her husband, Evan and her favorite pup, Stella, coaching the four time State Champion Cheerleading squad at Grafton High School, sipping tequila somewhere warm, or being on the water. Katey can't wait to talk to you about how her incredible Milwaukee crew can get your pup (yes, even you, with the "untrainable" dog) trained to our high standards!
Almarys: Client Experience Manager
Almarys comes to Off Leash K9 in Hampton Roads with a background in Human Rights and Psychology. Prior to working with us, Almarys spent time in the horse world, specifically rehabilitating Off the Track Thoroughbreds for their new careers after racing. She has always enjoyed working with animals since a young age, and particularly appreciates seeing the bond and trust that forms during training when there is consistency/patience. When she's not connecting clients with their specific training needs, Almarys enjoys spending time with her family and friends, as well as taking her best boy, Oliver, out for some off leash fun!
Peyton: Trainer & Client Experience Manager
Peyton went to school for psychology and photography, thinking she would ultimately have a career working with kids with various special needs. Shortly after graduating, she got a puppy and went through behavior modification courses with her – that was it. After moving to the Hampton Roads area from her hometown of Alexandria, she applied for a job as a trainer at OLK9 and hasn't looked back since. From consults and training to administrative duties, Peyton's biggest joy is providing the best experience possible for you and your family.

Helping people understand how to communicate with their dogs – many of which owners think are un-trainable – is one of the best parts of her job (let's be real, though, it's not a job when you love what you do). When she's not telling your pup they are a good dog, she can be found traveling, at a brewery, or somewhere on the water – all with her best girls, the world's cutest (not biased) German Shepherds, Nelly and Emmy. She can't wait to welcome you to the Off Leash Family!
Bri is a Wisconsin native and former K9 Officer. She attended college for surgical technology and criminal justice. While working with an explosive detection canine in the past, she realized her passion for dog training and behavior and decided to make that passion a reality. She then completed a one year dog training program/mentorship prior to coming to OLK9. She loves to spend time taking her Belgian Malinois named Kaze anywhere and everywhere. In addition, she enjoys boating on Wisconsin lakes, camping, and cooking lots of Thai food. Her favorite part of training at Off Leash is being able to actualize the potential of a satisfying relationship between dogs and their owners through a well-mannered canine.
Kassidy comes to OLK9 to follow her passion of training and working with dogs. She owns three dogs, a German shepherd, a border collie, and a husky. Training her own dogs unleashed her passion for training and dog behavior. She grew up with working dogs, and Kassidy has spent her entire life working and volunteering with shelter dogs, and has fostered over 50 dogs. In this position she has worked with various reactivity and behavioral issues. In her free time she enjoys film production, rock climbing, hiking, and adventures with her dogs!
Marissa is a born-and-raised Wisconsinite. She grew up in a hunting family which is where her obsession with dogs began. She worked with a bird dog trainer both here in Wisconsin and in Georgia. She has assisted in getting 2 doggie daycares up and running and is certified in a few pet behavior/health programs. She has been working in the dog training field for the last 5 years. She has also fostered and rehabilitated over 30 rescue dogs and only hopes to grow upon that number as she starts this new adventure with OLK9. In her free time Marissa enjoys camping, hiking, UTVing, hunting, hanging out with friends and family, and mostly cuddling with her 3 four-legged fur babies, Luna-black and tan coonhound, Boris-Boxer Mix & Cleetis-Bloodhound. She is excited to help create a beautiful relationship between you and your dog!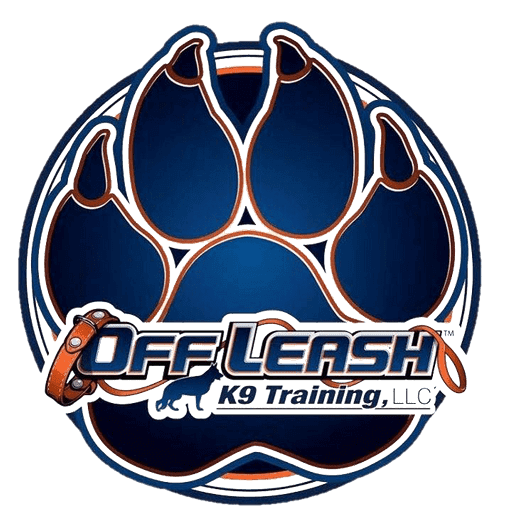 do you have questions for us?
Or Call us for a free consultation today!
About Off Leash K9 Training
Dog Trainers Who Are Recognized Around The World!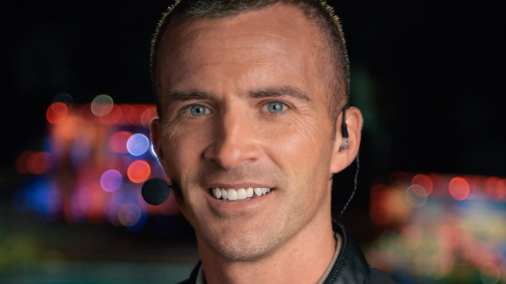 Nick White is the Owner and Founder of Off Leash K9 Training.  Nick is a former US Marine and former US Secret Service. He currently has over 130+ dog training locations throughout the United States. 
Nick is globally recognized as being one of the top dog trainers in the world.  He has 2 official world records in off leash obedience, named on Wikipedia as one of the top 20 dog trainers in the world, recently named top 10 trainer in the world by bestdogtrainers.org, has been featured in many magazines and shows, and he is regularly requested by the top celebrities and athletes! He has been called upon by people such as actor Ryan Reynolds, WWE's John Cena, MLB All Star Max Scherzer, UFC World Champion Jon "Bones" Jones, and many more!
You can visit our YouTube Channel and watch over 1500+ before/after videos of Nick and his team's work!  Off Leash K9 Training has more documented videos than any dog training business in the entire world!